Update! We've been duped! Bummer. Post will be removed shortly...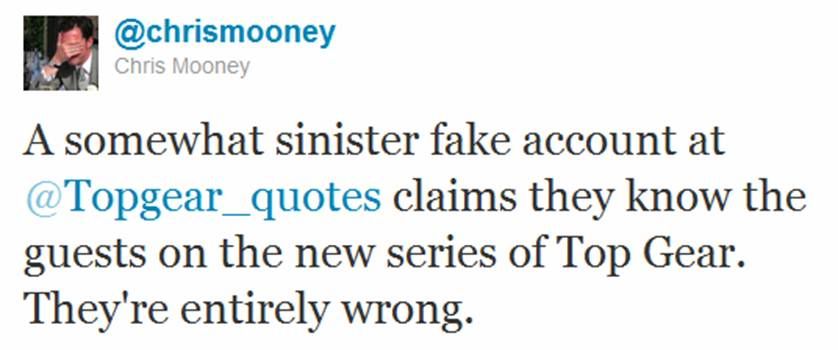 chrismooney
A somewhat sinister fake account at @Topgear_quotes claims they know the guests on the new series of Top Gear. They're entirely wrong.
via RPLife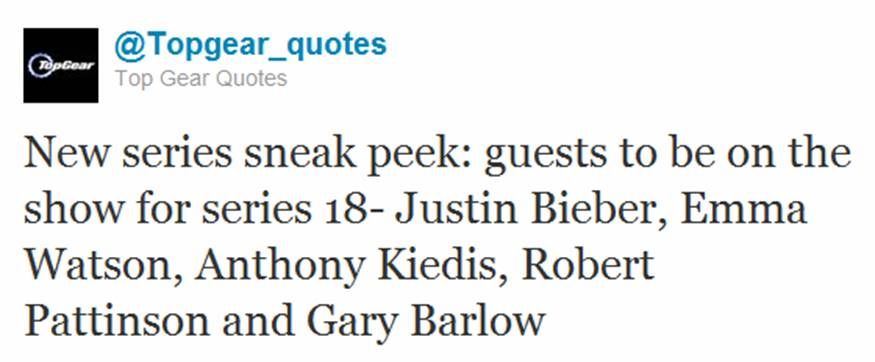 Topgear_quotes
New series sneak peek: guests to be on the show for series 18- Justin Bieber, Emma Watson, Anthony Kiedis, Robert Pattinson and Gary Barlow.
Top Gear
is a British TV Series, from BBC, about motor vehicles, primarily cars. Series 18 starts airing on January 29, 2012 with seven episodes. via
SheevaC