A vampire amongst the wolf pack...interesting!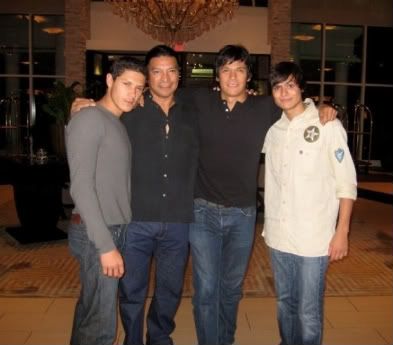 Here are very interesting pictures of Gil Birmingham with the rest of the wolf pack in the Twilight Convetion in New Jersey. Edi Cathegi (Laurent) finds himself in the hunky pack which includes Gil who plays Billy Black, Alex Meraz (Paul), Chaske Spencer (Sam Uley), and Kiowa Gordon (Embry).
Are you getting excited to see The Twilight Saga: New Moon?
Photos from
Gil Birmingham's Facebook Account