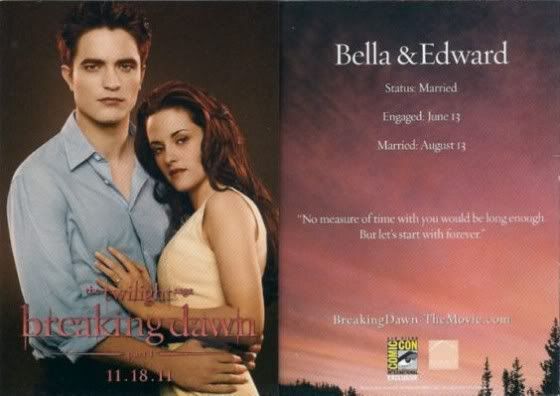 "No measure of time with you would be long enough. But let's start with forever."
Engaged: June 13. Married: August 13.
Status: Married. I love it!!!
More cards at
Breaking Dawnmovie
via
gossip_dance
Solo Edward, Bella and Jake BD Promo Cards
were posted here
Calendar pics
HERE
The Cullens-ComicCon Poster in UHQ
HERE
Special shoutout to Rockfan! Thanks sweets!