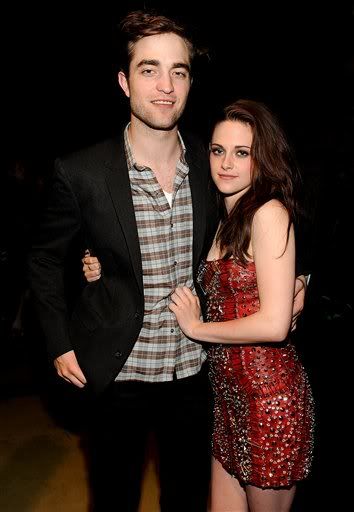 Representing Hollywood are Twilight stars Robert Pattinson and Kristen Stewart, who tie for 15th place with $20 million each. Their earning power should stay strong at least for the next year as the Twilight franchise winds down with two Breaking Dawn movies.
Kristen Stewart
,21
$20 million
Stewart's non-Twilight career hasn't been as successful as her costar Robert Pattinson's so far. Her 2010 film The Runaways grossed only $4.6 million at the global box office. But the two-part Breaking Dawn should bring her enough money to play around with different roles while looking for her next big hit. Stewart is attached to one of two Snow White projects currently in development.
Kristen is also the
5th Highest Paid actress in Hollywood
between May 2010 and May 2011, and shares the spot with Julia Roberts. - based on
July 5th- Forbes estimation
Robert Pattinson
, 25
$20 million
With the end of the Twilight franchise in sight, Pattinson is preparing himself for a post-vampire career. The romance Remember Me earned only $56 million but that's not bad considering the film had a tiny budget of $16 million. Water for Elephants, costarring Reese Witherspoon, also performed decently at the box office proving that audiences are willing to accept Pattinson as more than an undead heartthrob.
via
via