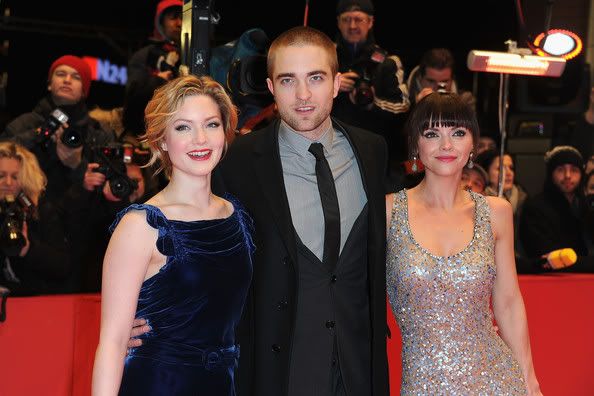 MetroUK
Holliday Grainger talks about Working with Rob
You worked with R-Patz five years ago. Does that mean you weren't all googly-eyed over Twilight's 'Edward'?
If I hadn't have known him I might have been slightly intimidated. I hadn't even seen Twilight but I watched the first film after Bel Ami and I was like: 'Now I get what all the hype is about.'
Is he the same bloke, except now he's called R-Patz?
Yeah, I think he's handled it brilliantly and managed to stay down to earth. When we went to the Bel Ami premiere, he went early so he could go and sign all the fans' pictures. As much as I'd love to be a successful actor, the thought of being recognised in the street is petrifying. via
RPLife
Christina Ricci talks about her scenes with Rob
Starts at 0:50 - 1:43 and then at 2:43 - 3:13 and finally 4:33 to the end
MagicUK
via
Gossipgyal
/
RPLife