ETA: HQs added +New Pics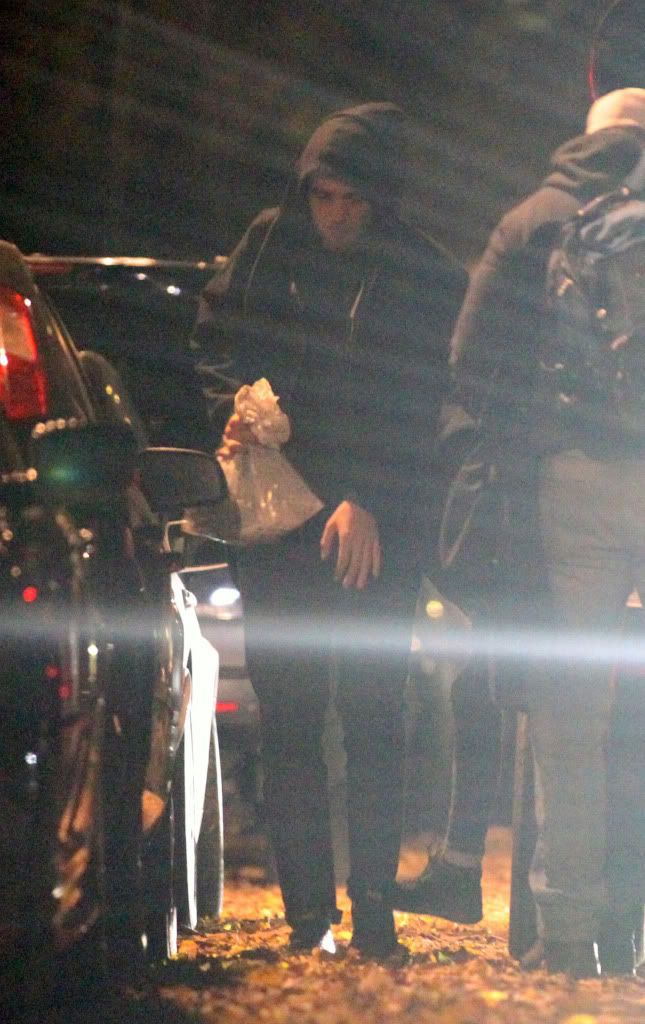 *Leg alert* lol Who are you looking at Rob?
(Thanks to my eagle-eyed Twittah friends)
October 30, 2011 -Untagged HQs via
RPlife
October 31, 2011 Pics of Kristen in HQ
kstewartfans
Marcus Foster with a friend, and Dakota Fanning were photographed in the area, too.
The caption from the pap agency
Kristen Stewart, Oct 29, 2011: ' Twilight' stars Robert Pattinson and Kristen Stewart are seen arriving separately at an apartment. Pattinson was seen arriving at the apartment on the evening of October 29. A tired-looking Stewart was spotted arriving around lunchtime on October 31 Pattinson's rep Sarah Spear visited the apartment on the evening of October 30.
According to the agency these are pictures of them leaving - Rob left during the night (Oct 30th), Kristen in the morning (Oct 31st)
RPLife
pattinsonlife
Thanks @shesgotthemoves Additional HQs
kstewartfans