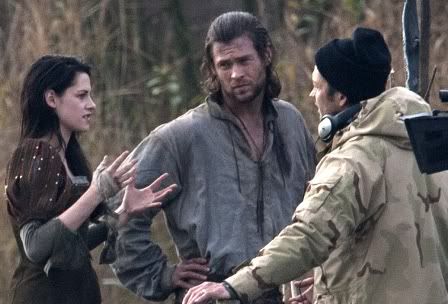 The Daily Telegraph
The 21-year-old, whose mother is an Australian, originally from Queensland, feels very at home with co-star Chris Hemsworth.
"
I feel so incredibly comfortable around him. There is a very particular Aussie mentality and he has got it. He epitomises it,''
Stewart told The Daily Telegraph.
"
He's really smart and he's very impassioned, but he's also really funny and light and kinda loud. His accent is funny. I can't do it, I'm always trying to mimic him but I cannot do it!
"
"
I have an English accent in the film, that's much easier for me for some reason. That Australian thing is tough
," Stewart said
kstewartnews
fiercebitchstew