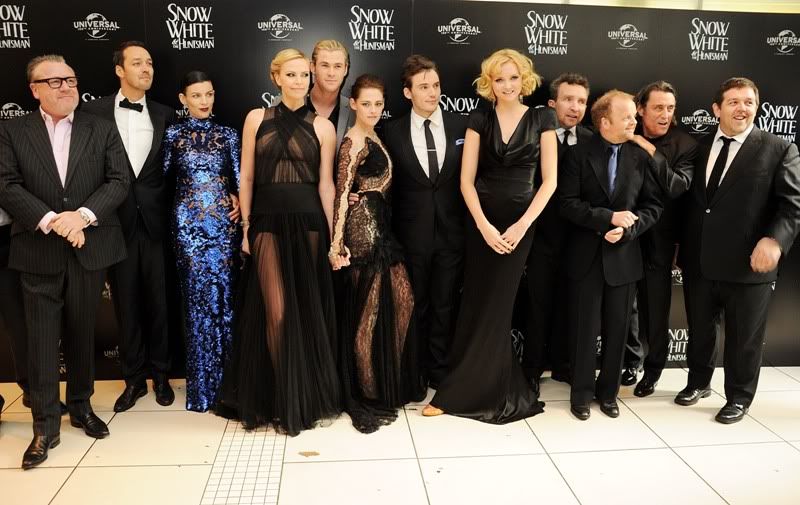 YahooUK
At the Snow White and the Huntsman premiere last night, Kristen Stewart's co-star Sam Claflin, who plays the heartthrob prince, spoke to omg! We asked if the British actor helped K-Stew in perfecting her British accent to which he replied:
"I didn't need to give her any tips, I think she had Rob to help with that
." Liberty Ross who plays K-Stew's on screen mother, Queen Eleanor, told us:
"Kristen's accent is very sweet, I like it."
fiercebitchstew
/@kstewfan10
And another cute Sam bit.. "She's a pretty girl"
source
fiercebitchstew