Fan pic
georgiepascoe
I went to arundel castle today for anyone wondering!
via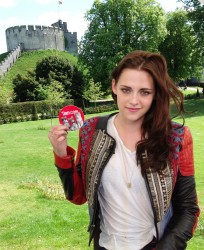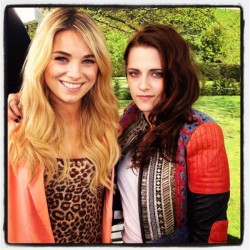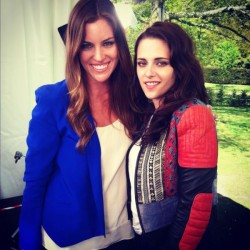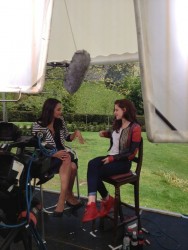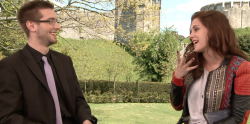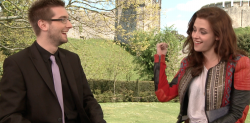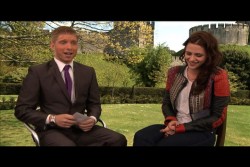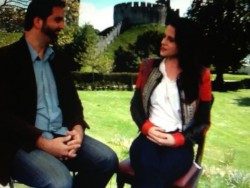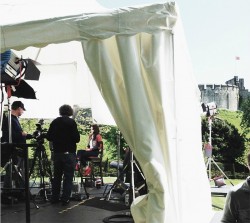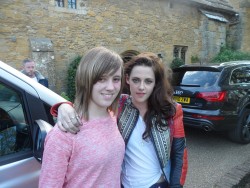 CourtJustice
Kristen wears a BCBGMAXAZRIA PF12 printed jacket for the #SWATH press junket day 2 . Her red kicks, Vintage Reebok Freestyle.
SianWebly
Just interviewed the lovely Kristen Stewart for @ReelzChannel at the amazing Arundell castle! Such a cool girl!
Taryder
Kristen Stewart was a delight, fun and thoughtful as usual! We were in awe of the location.
KevnMcCarthy/ddkreviews
picture of Kristen Stewart and I doing wacky shtick about #TheShining - And I gave her a Taco Bell gift card!Kristen doing her best Jack Nicholson impression from #TheShining - we talked about it being a fairy tale!
@JakeHamilton/JakesTakes
//
juanmedpelicula
/
RachelOTRC
Some interesting stuff from
JoshHorowitz
Just reunited with Kristen Stewart. She continues to be awesome. Lots on SWATH, Cannes, On The Road, Cali. Coming soon!Kristen hasn't seen Cosmopolis yet by the way. Lots of playful conversation about her film going up against Rob's at Cannes.
and
stacysays/TeenCom
Asked Kristen Stewart about her necklace at the #SWATH junket today... apparently that was a VERY good question to ask. Will air on @teen probably week after next.. got to bring the tapes back to L.A. - they're not leaving my sight until then.

The press junket setup at Arundel Castle grounds
SianWelby
For all the Kristen Stewart fans, here's a pic of her tent where all the junkets were done, the one on the far right.
via
fiercebitchstew
Alice_inTwiland
/
kstewartnews