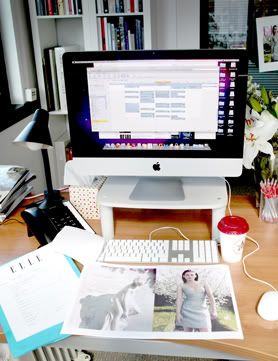 ElleUK
"An unusually tidy editor's desk. This is a proof of the June cover star interview."
courtjustice
Judging by @ELLEUK's Kristen Stewart sneak peek -- she's in the Miu Miu SS12 blue two piece look. Possibly for the cover.
If missed, click
here
for Kristen's ElleUK photo shoot coverage, last March 13th.