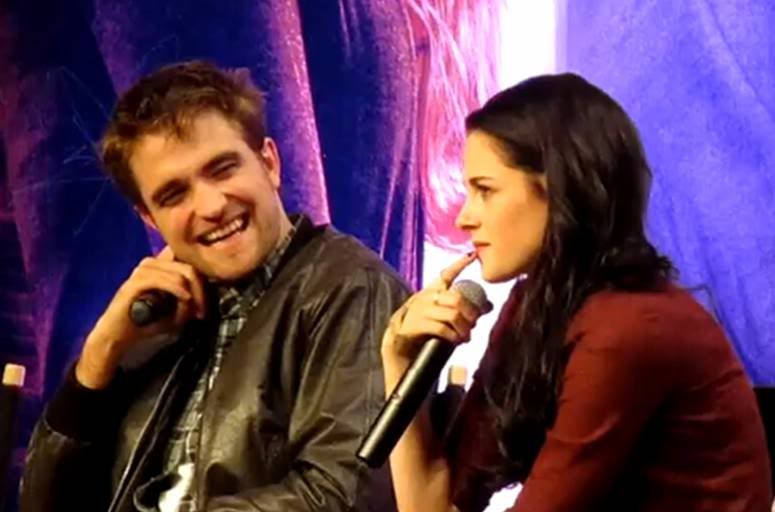 Different camera angle of the Q and A
Part 1 - Vids by
kate111333
Part 2
Part 3 What's your favorite line? (Vows)? Were you happy to be rid of the contacts?
Part 4 How did you feel about the wedding dress?
Part 5 Favorite memory you'll take away with you? (gazebo answer from Rob)
Part 6 Kristen talks about wedding scene and birthing scene. "My boyfriend is English" etc.
Part 7 Kristen talks about auditioning Rob for Twilight. "Lots of...prancing.""Thank you Kristen!!"
Part 8 Kristen fixes her hair. Thanking the fans. "Pull your pants down" or whatever...Twilight fans are 'clinically insane'
Part 9 Signing the big banner and waving goodbye!
Entrance - Vid by
ljtwilights
Full Video by
epnebelle
horsehunnie/StrictlyRobsten