ellybong
Holding hands cap by
@eurofabulous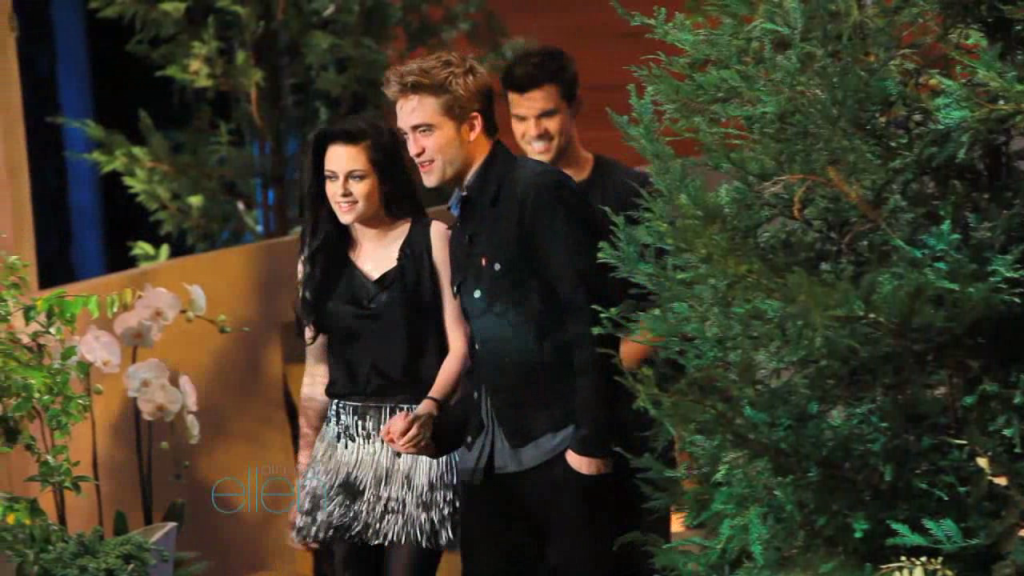 More sweet screencaps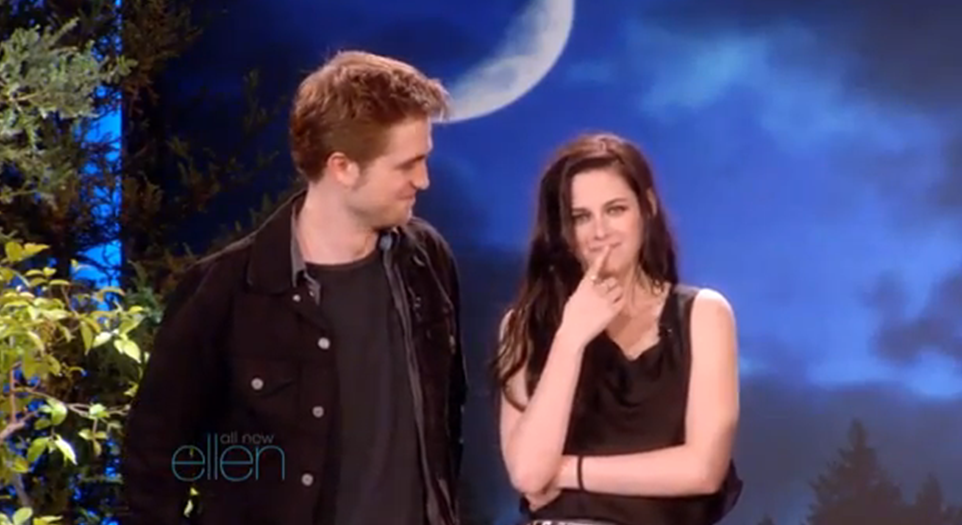 Stills
HQS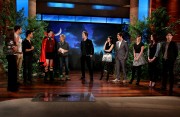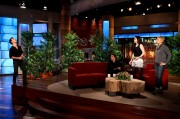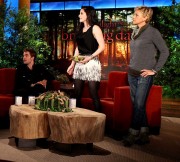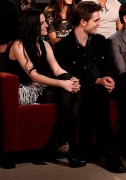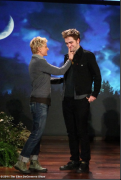 MQs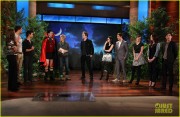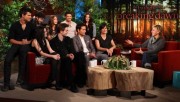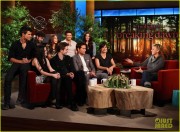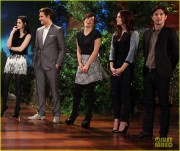 The Hollywood Reporter
Amid their promotional media blitz, Robert Pattinson and Kristen Stewart appear on The Ellen DeGeneres Show Friday, Nov. 18 to discuss their steamy honeymoon scene yet again.
"
There was a bit too much butt crack I think. That was one thing I know they cut out,
" Pattinson said of the film edits.
"They didn't cut the shot or whatever, they just cut the crack out."
Stewart previously revealed that the scene, in which newlyweds Bella and Edward consummate their marriage, initially earned Breaking Dawn – Part 1 an R rating.
"How do you cut the crack out?" DeGeneres pressed.
"
They just painted over it,
" Pattinson said. "
You're allowed to show cheek. You can't show crack.
"
Taylor Lautner, Kellan Lutz, Ashley Greene, Jackson Rathbone, Peter Facinelli and Elizabeth Reaser also appear on the episode, where they will – most likely – discuss even more need-to-know information.
The cast also joins DeGeneres in filming a special scene for Part 2 of the Saga's finale
kristenstewartweb
via
kstewartfans
RPLife
JustJared
Ellen