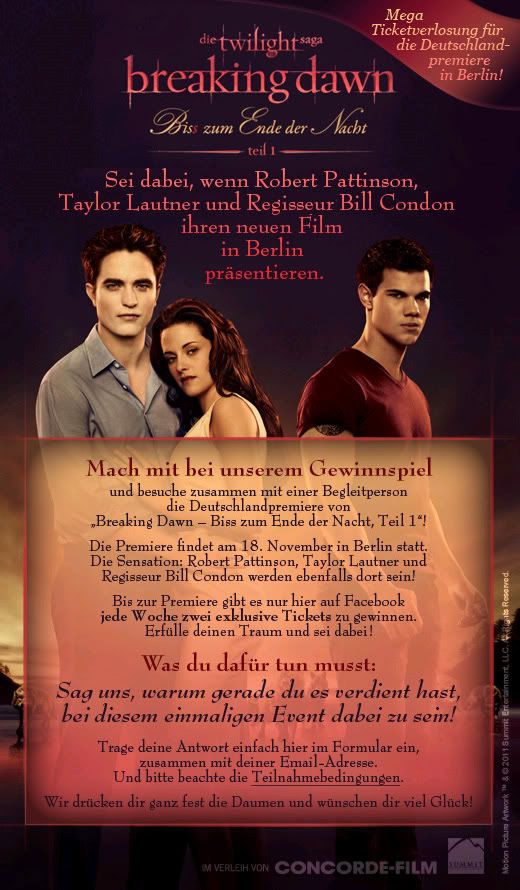 TwilightSaga -Germany Facebook
Translation via
RPLife
Robert Pattinson and Taylor Lautner to come to the big "Breaking Dawn" premiere in Germany!
A press release issued a few minutes ago confirmed that the two Twilight stars will come to Belin on November 18 to promote the first part of BD.
Rob, Taylor and running, along with director Bill Condon on the red carpet. Of course fans will have the chance to get tickets to see their favorites up close. Kristen Stewart unfortunately is not attending.
Concorde, the film distributor, started on the German official Facebook page, a countdown - every week will be raffled off two tickets for the premiere!
The Breaking Dawn premiere in Germany will probable take plase at the Sony Center at Potsdamer Platz, where Robert Pattinson attended the Water for Elephants German Premiere in April.
via
Check out the new banner by RockFan. OMG! So happy! Thanks so much hunnie!!! She made a few more RK banners, too. But I'm putting this one first to welcome BD promo time. :)