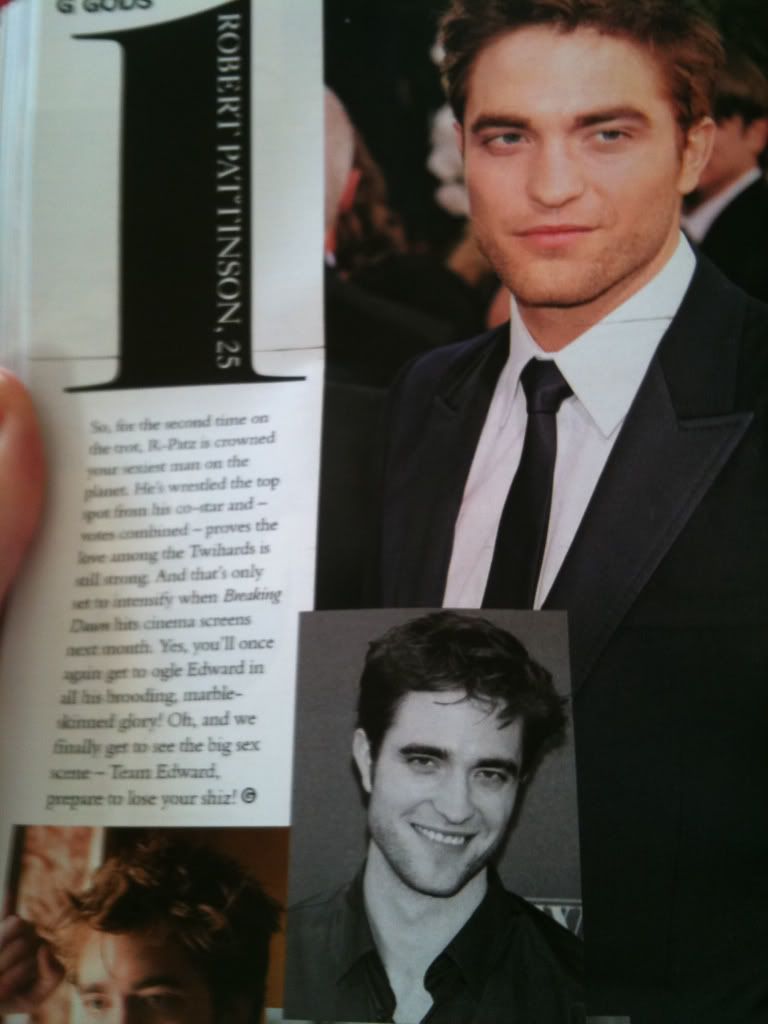 GlamourUK- Robert Pattinson, number 1.
"So for the second time on the trot, R-Pattz is crowned your sexiest man on the planet. He's wrestled the top spot from his co-star and - votes combined - proves the love among the Twihards is still strong. And that's only set to intensify when Breaking Dawn hits cinema screens next month. Yes. you'll once again get to ogle Edward in all his brooding, marble-skinned glory! Oh and we finally get to see the big sex scene- Team Edward, prepare to lose your shiz!"
From GlamourUK, November 2011 issue. Amanda Seyfried on the cover.
Glamour's Sexiest Men of 2011 top 20:
Robert Pattinson has been named the world's sexiest man.
The 'Twilight' hunk has topped Glamour's 50 Sexiest Men poll for the third year running,
after fighting off stiff competition from his co-star Taylor Lautner who came second. Editor Jo Elvin said: "Over 40,000 Glamour readers cast their votes in the most hotly contested list of the year.
source
1. Robert Pattinson
2. Taylor Lautner 3. Johnny Depp 4. David Beckham 5. Zac Efron 6. Gerard Butler 7. Alexander Skarsgard 8. Garrett Hedlund 9. Jared Followill 10. HRH Prince Harry 11. Bradley Cooper 12. Chace Crawford 13. Alex Pettyfer 14. James McAvoy 15. Henry Cavill 16. Orlando Bloom 17. Ryan Reynolds 18. Jake Gyllenhaal 19. Colin Farrell 20. Darren Criss.