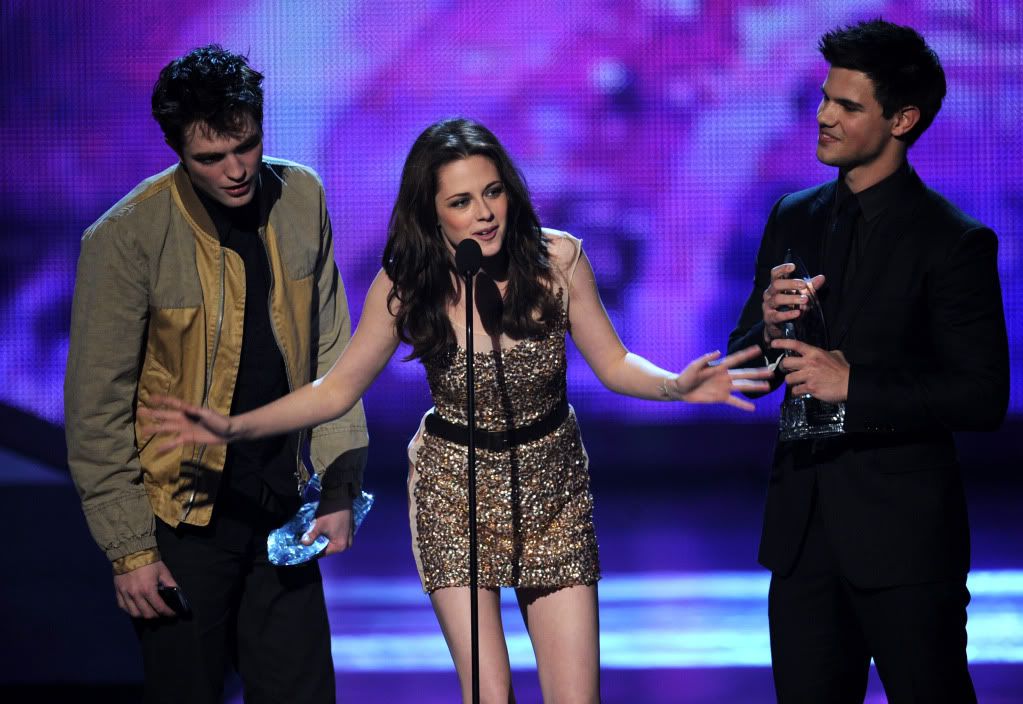 People Choice Awards 2012 Nominee Selection. It's time to voice your choice to determine the nominees in movies, music and TV for People's Choice Awards 2012!
Favorite Movie Actor
Robert Pattinson
Favorite Drama Movie
for Water for Elephants.
Favorite Book Adaptation
for Water for Elephants
Favorite Movie Star Under 25 presented by Moviefone
for Kristen Stewart
You can also nominate
Taylor for Favorite Action Movie Star
ThePeople'sChoice.com
October 18, 2011 — The PEOPLE'S CHOICE AWARDS, the only major awards show where fans determine the nominees and winners across categories of music, movies and television, has announced that voting to determine the nominees is now officially open at www.PeoplesChoice.com. Fans can vote across 41 categories including Favorite Movie Actor, Favorite TV Comedy and Favorite Female Artist.
The top five in each category will become the official nominees and will be announced on November 8, 2011 at The Paley Center for Media in Beverly Hills during the annual PEOPLE'S CHOICE AWARDS press conference. PEOPLE'S CHOICE AWARDS 2012 will be broadcast Wednesday, Jan. 11, 2012 (9:00-11:00 PM, live ET/delayed PT) on the CBS Television Network.
In People's Choice tradition, fans chose 6 new award categories, including Favorite Movie Icon, Favorite Movie Superhero, Favorite Book Adaptation, Favorite TV Celebreality Star, Favorite Album of the Year and Favorite Tour Headliner.
via
RPLife
and
Gossipgyal
I'm not sure if you can nominate Kristen for
Favorite Actress
and Breaking Dawn Part 1 for
Favorite Movie
since the film is not out yet, cut-off restrictions...