Update!
GQRecommends
"@KStewsLegs Yes there is only one cover - hope you like the issue - Andy"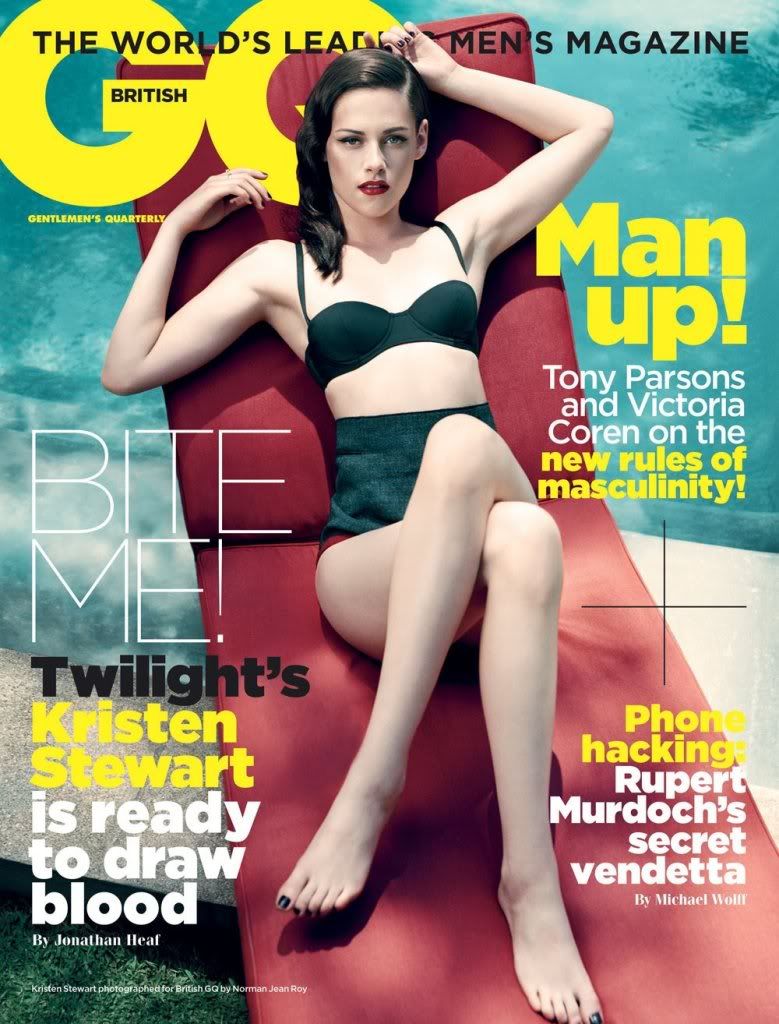 courtjustice
Kristen Stewart on the Nov. cover of British GQ wearing an Eres bra and @LouisVuitton_US briefs!
"I looked like a boy for a long time. Now I feel like a woman"
Oh Kristen
!
GQUK.com
Ciao, Bella. After four years as the heroine of abstinence-drenched vampire series Twilight, Kristen Stewart is ready to sink her teeth into something a little more grown up. The demure darling of Hollywood goes for chilled beers and nachos with GQ to talk candidly about the phenomenon, fame and the future, starting with next year's film adaptation of Jack Kerouac's Beat Generation classic On The Road. Read the full interview and see the stunning photoshoot by Norman Jean Roy in the November issue of British GQ, out Thursday.
The
November issue of British GQ is out 6 October, priced £3.99.
See exclusive on-set footage from the shoot in the iPad edition, available soon.
Mopicide
Here's Kristen Stewart on the subscribers' cover of UK GQ. That's just the one for subscribers, the on-the-shelf issue will have a different cover.
pic
QGRecommends-UK
kstewartnews
There will be a newsstand AND subscriber cover as well as a ten page spread! :)
This shoot was tweeted mid-July
Check out stylist's Sally Lyndley's tweet- July 16th
Thanks
@lizelleb
For non-UK residents
Order here via NewsstandUK
GQRecommends
Mainly UK but larger Barnes and Nobles will be getting them in the US.
I will just update the post as the scans are available online. JerryD ,maybe you can help us here. lol