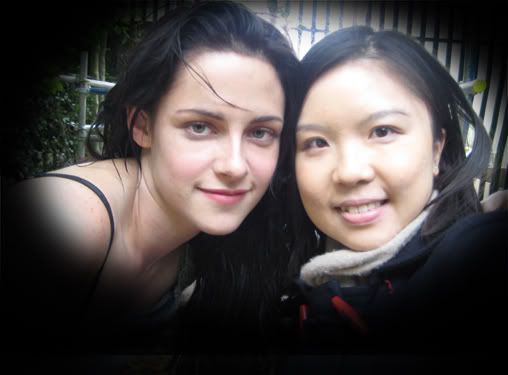 Tumblr
On set of SWATH today.
After testing my luck for the last few months plus endless waiting in the cold, my dream finally come true.
First of all, one of the reasons that I'm dying to meet her is that I really have to tell her how amazing she is, not only as an actress but a person as a whole. I feel like she has to know this in person. To keep doing what she does. Her passion for acting and stays true to herself no matter what.
you guys have no idea how she helped me emotionally through my toughest times all these years. let's just say she made me a better person and being more comfortable in my own skin.
I couldn't quite believe my eyes when I saw her from the distance, just a few yards away. When I thought I wasn't going to meet her after waiting for more than 7 hours after being told I simply won't get to see her plus many securities are there. Thing is, I know she's not gonna be in England all the time, so i gotta grab this chance before she leaves in Nov. There's a voice in my heart kept me going. Yea corny whatever. And believe me it's freezing outside and I need toilet…
Then everything happened so quickly, and when I ran up and called her after she went in the gates, hesitated a sec and came back out alone (without her bodyguard,what?! makes me feel like 'Phew they didn't think I'm some crazy person/chinese ninja' thank god ;). It's still surreal to me when she came up to me with her little shy smile and said Hi and shakes my hands. I couldn't control my tears after she left. happy tears of course. It feels like a dream. best day of my life without a doubt.
P.S I've promised the publicists not to reveal her costumes until it hits cinema so I've crop it out.
via
blossom03 of kstewartfans