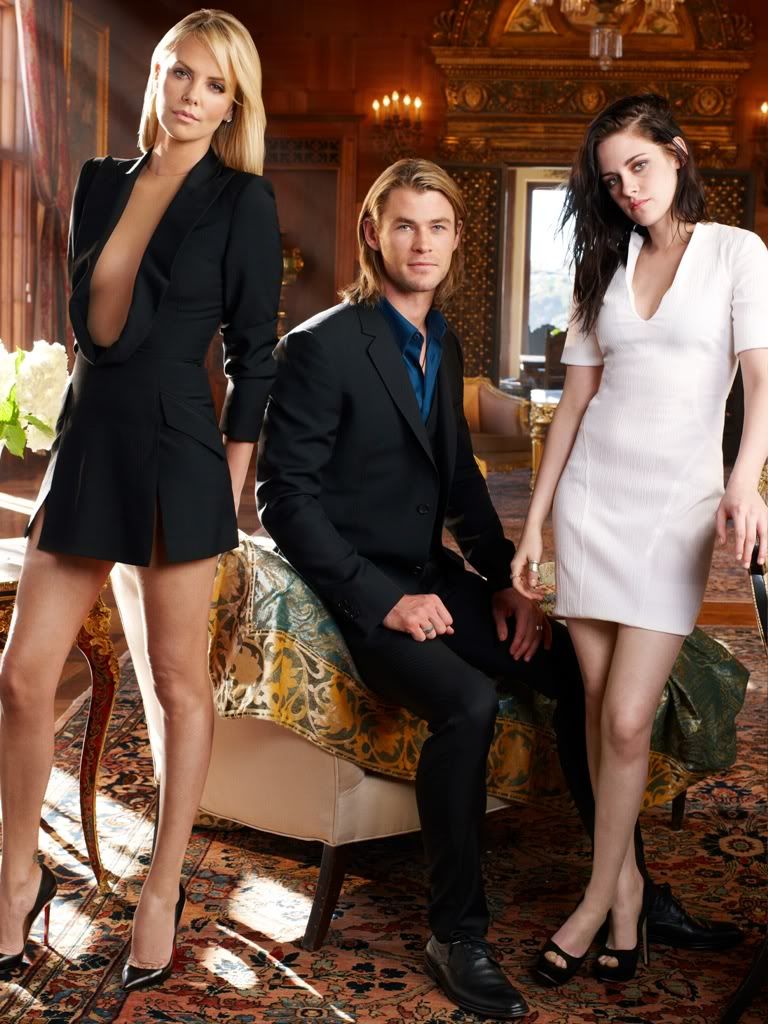 MTV announced that the first lineup of presenters would come from four of the season's most anticipated blockbusters, "The Amazing Spiderman" "Snow White and the Huntsman" "Prometheus" and "Ted".
Charlize Theron, Kristen Stewart and Chris Hemsworth... will all be on hand on Sunday, June 3, to hand out the Golden Popcorn statuettes.
The show, which will air live on MTV from the Gibson Amphitheatre in Universal City, is once again allowing fans to choose the Movie of the Year winner, with voting open at MTV.com and continuing through the broadcast on June 3.
TheWrap
MTV
via
kstewartnews