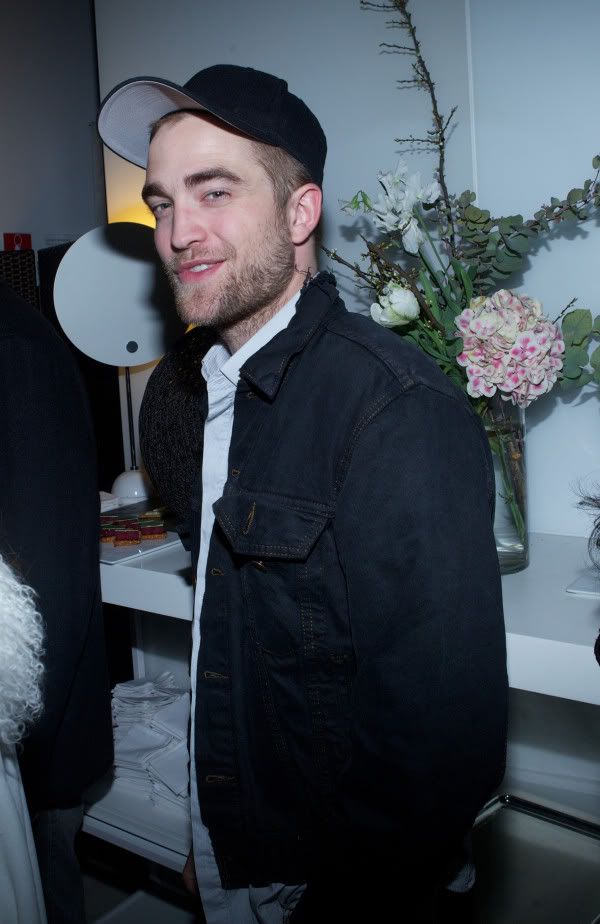 More HQ/MQ pics, videos, tweets and article mentions under the CUT
Videos from the livestream, Kristen posing, ETalk, Unravel Travel.
Articles/mentions from WWD, Celebuzz, Style.com, NYTimes.
HQs
kstewartfans
gallery2
/
kstewartBR
/
an1992an
HQ/MQs via
RPLife
shegotthemoves
MQs
merhebmandy
Spotted Robert Pattinson and Kristen Stewart walking hand in hand to the Marc Jacobs Louis Vuittion exhibition.
Fan pics and caps
Catch brief glimpses of Kristen under 'Arrivals and Party' and 'Opening Party'
Videos
Kristen posing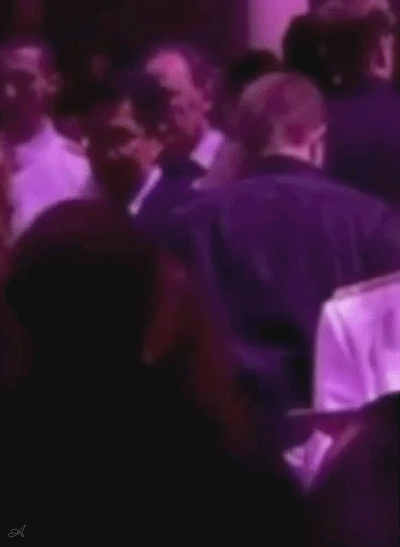 Thanks
@anne_0201
for the gif
Unravel Travel video At 0:05
eTalk/Lainey reports on the Event. "Kristen posed for pictures while Rob declined, however, he did watch his girl with pride from a corner as she was being mobbed by photographers"
Video from the Livestream
LouisVuitton.com
HD tagged
Untagged
Articles/Mentions
WWD
Meanwhile, "Twilight" honeys Robert Pattinson and Kristen Stewart made a beeline for the VIP suite, parked themselves at a table and skirted all questions.
Style.com
After chatting with Catherine Deneuve, Kristen Stewart enjoyed a different kind of tête-à-tête with Robert Pattinson.
NYTimes
/click to read full article.
"Kristen Stewart and Robert Pattinson, with a buzz cut, fended their way into a V.I.P. room."
Celebuzz
The couple attended the Louis Vuitton – Marc Jacobs Exhibition at Les Arts Decoratifs in Paris on Wednesday. Arriving together, Rob made a low key entrance while his girlfriend posed for pics. Once inside, Pattinson took off his hat and waited for Kristen to join him. Stewart looked dolled up an tres chic showing off her killer legs in a Louis Vuitton printed minidress and Louis Vuitton heels. Is that what she picked up during her LV visit with Rob earlier this week? The couple has been living it up in the city of love! They are staying together in Paris and have been attached at the hip since Pattinson arrived. From romantic dinners to late night strolls, these two are getting the romantic break they deserve.
Possible Sighting after this event
Nico1o
Life: complete. Danced with Robert pattinson and what's her face last night at Montana. Never been so star struck EVER.
Le Montana is a bar in Paris/Hotspots for celebs
Tweets
@courtjustice Kristen Stewart's leopard print Louis Vuitton dress is only available through LV directly. There isn't a runway image.
@jimshi809: Confirmed. #KStew #KristenStewart's divine outfit at the @LouisVuitton exhibit opening bash is indeed Vuitton.
merhebmandy
Spotted Robert Pattinson and Kristen Stewart walking hand in hand to the Marc Jacobs Louis Vuittion exhibition http://pic.twitter.com/d8K0688q
@jimshi
#RPatz and #KStew have arrived at the @LouisVuitton exhibition party. Nice coup, Marc Jacobs.
GlamourParis
Spotted au vernissage de l'expo #Vuitton : gwyneth palthrow, kristen Stewart et son mec Robert pattinson. Kristen Stewart and her boyfriend Robert Pattinson.
Source
1
2
3
4
5
6
7
8
9
10
11
12
13
14
via
KStewDevotee
/
RPLife
/
buymeabong
/
kstewartfans
/
kstewartBR
/
spunk_ransom
fiercebitchstew
/
vonch
/
immeyouarent
kstewartnews
kstewartangel
/
spunk_ransom
RObstenLustCom