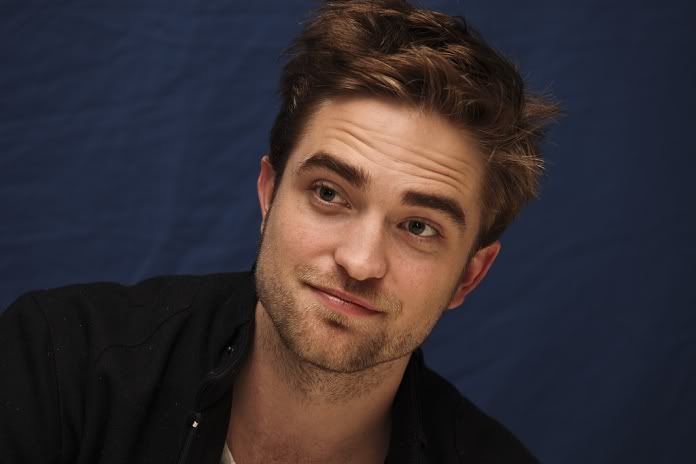 Thanks to Britt/BD from Germany for sending in the link and translation. She adds that "WELT is a serious German daily newspaper."
Welt.de
"People greet me while peeing"
"
Twilight" actor Pattinson on the vampire hype and his new film
Welt Kompakt: Three years ago the "Twilight" hype began. Were there moments when you offered resistance?
Robert Pattinson: Yeah, at the very beginning when I had to attend a media advisory for interviews. The film producers were very peeved at me. Because the coach said: 'Rob ruins everything.' I've teased them all. There you should practice how to summarize the content of your film in ten seconds. And it doesn't matter what you say, the main thing, it is short. Or we had simulated interviews where the guy said to me: "Hi Rob, I'm James from CNN ..." I just laughed: "But you're not James from CNN!" I thought to myself: If I play a vampire, I can do what I want.
Welt Kompakt: Now you have wrapped all the movies. Are you happy when the madness is over?
Robert Pattinson: How I feel, I can say to you in a year. Because then the very last part will be shown in the cinemas. Until then, I have to promote. I just can not imagine yet. To me it seems as if there was only "Twilight" in my life. But I myself am curious how other people see me in the future. For the entire three years I have spoken repeatedly about the same topics.
Welt Kompakt: What annoys you about the hype?
Robert Pattinson: It's still a bit of getting used to if there are 400 fans in front of your hotel room calling your name until three o'clock in the morning. Then they pause exactly four hours and then it starts again. And once you show your face, they stand there in complete silence. I'm sure if any of them would be alone, he would never do that, it would be embarrassing for him. But there are many of such bizarre episodes: When I was peeing in public toilet, 20 people suddenly came up to me and wanted to greet me. I could only say: "Wait, I've not even washed my hands."
Welt Kompakt: But it could be worse.
Robert Pattinson: That's true. Really annoying is just one thing: Once you make it big, then you also have a large number of people who hate you. When I googled myself before "Twilight", every comment was positive. But once your picture shows up everywhere, then that drives some people crazy. Fortunately, there is also an army of fans who defend me. This is almost like a sports team.
Welt Kompakt: Still googling yourself?
Robert Pattinson: Only for practical reasons. To find out if I said something stupid in an interview. So I can limit the damage.
Welt Kompakt: We know that you are together with Kristen Stewart. But could you actually still ask a girl for a normal date?
Robert Pattinson: That gets totally difficult. There are many girls who openly hit on me. But they don't understand that that is totally unsexy. I know for a guy it's such a ridiculous statement, but before the "Twilight" movies, nobody wanted to know about me. Logically, you know that now you can't take it quite seriously. I started to distrust people. But that's also not easy. Because some people who want to talk to me are really nice. I must be careful that I don't mistrust the wrong person.
Welt Kompakt: And how do you find out the difference between those who earn your trust, and those to whom you give the cold shoulder?
Robert Pattinson: If I give someone my number, and the person did not call back. Then I can trust. And who's calling me the next day, I never want to talk anymore! (bursts into laughter).
Interview: Rüdiger Sturm